The Cookie Cottage LLC - You'll Thank us Later!
SPRINGVILLE-MAPLETON CHAMBER OF COMMERCE

The Cookie Cottage Opening Soon in Mapleton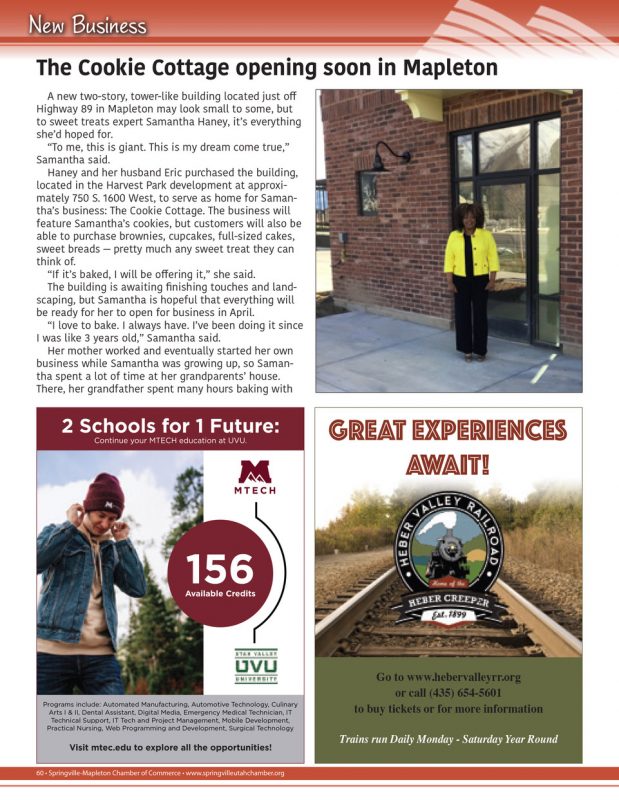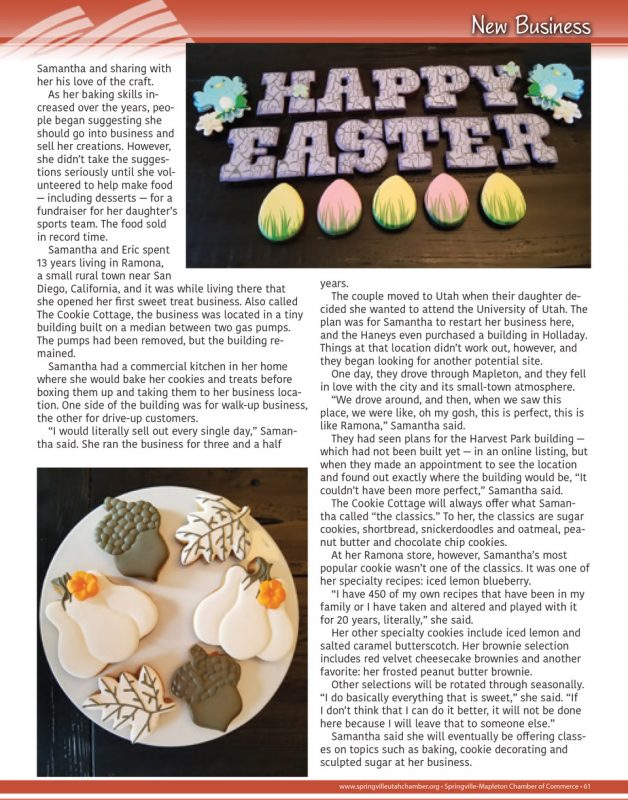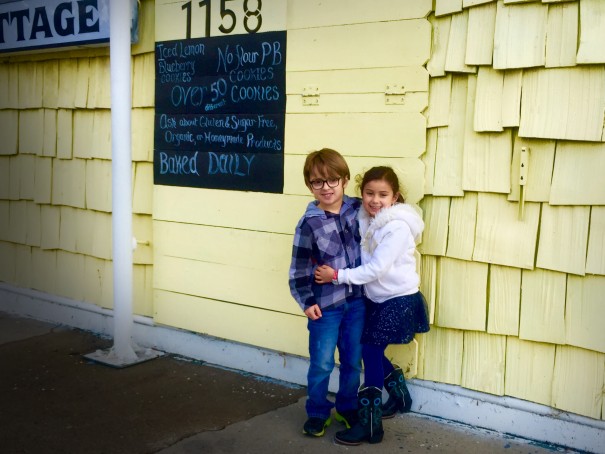 The Cookie Cottage, LLC
Started by a local mom with a passion for baking and a panache for business, this charming miniature shop offers cookies, cupcakes, breads and other sweet treats that will have your little crumb snatchers begging for more! Blink and you might miss this tiny roadside cottage. It's small in size, but big on taste – trust us! Kiddos will get a kick out of the bakery's storybook appearance and walk-up window while parents appreciate the warm and friendly service. They offer gluten-free, organic, and sugar-free options. Just ask! The Cookie Cottage also provides local delivery service for large orders and will make special treats for events like birthdays and parties. Check The Cookie Cottage's Facebook page for hours and daily specials.
Insider's Tip: Looking for a new treat to call your favorite? Don't leave The Cookie Cottage without trying the Lemon Iced cookie. You can thank us later.
1158 Main St.
Ramona, Ca 92065
760-440-0605
Online: facebook.com/The-Cookie-Cottage-LLC